Dear all,
I would like to change few default representations in Paraview lite. I have highlighted the needs of change in below points with example. Could anyone please shed a light on this on where I can change this either in pvw-lite.py or in lite_protocols.py.
When I open Paraview lite, it should directly show the parameter representation and not Surface. How can I make it possible to do that?

I need the parameter, say Temp, to be default in the range of 28~36 (for eg). In Background with Paraview-current, I have made it as default. I thought Paraview lite would take these defaults settings and show it when I open.
If not correct, how can I modify the code to change it to default parameter values?
Below I have placed an image example for my default setting which is needed after opening paraview-lite without any extra button clicking.
Say, I have one file in the data. Basically, when I port to Paraview lite, it should directly show that file with the default settings as said above.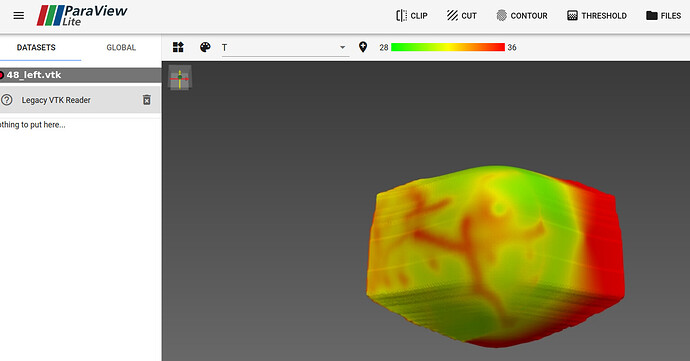 Any leads will be appreciated.
Regards,
Sunag R A.