I have about 10000 timesteps in my OpenFOAM case folder. I tried to add some grains to each time step to see them in the postprocessing animations. The grain specs are in .txt formats for each timestep. I have imported one of my data to ParaView by using related code in the docs, correctly.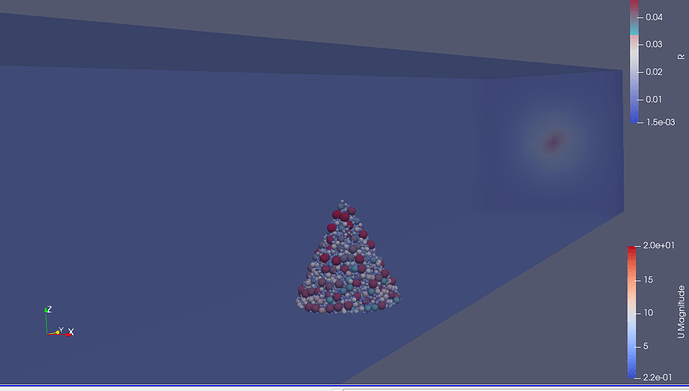 I don't know how to import and devote all data files to each corresponding timesteps. The number of data files are equal to the number OpenFOAM timesteps. I think this can be achieved using
the docs' another code
, but I coud not find out how it works and how each data is read and devoted to each specified timestep (in my case, each data → each timestep). I would like to use
programmable filter
to do so programmatically with python. I am new to ParaView coding and would be appreciated if any one would show me how to doing so.