Hello, engineer
I have some important questions to ask you!
After importing the data by using the CSV file, there is a problem in the calculation of tabletopoints1 module, and the next calculation cannot be carried out.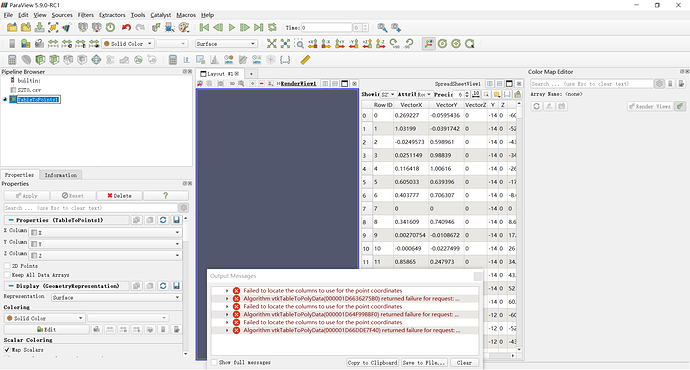 Attached is my CSV file
S2T0.csv
(17.6 KB)
After using the calculator1 module for data processing, there is no result, and then the results cannot be used for coloring and subsequent processing.
For the same operation, the subsequent processing can be carried out with other data. Therefore, whether there are certain requirements for data using this module.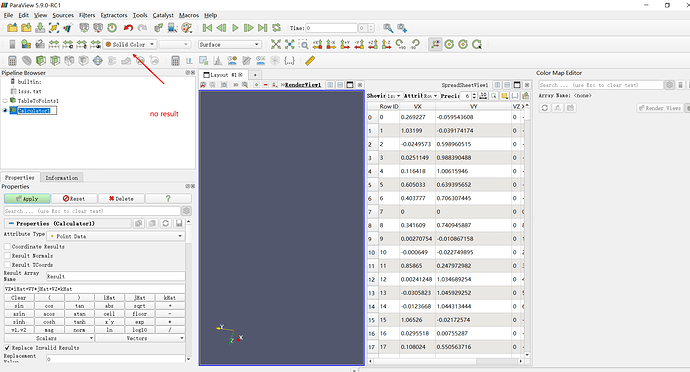 I look forward to your reply!