Hi there,
I'd like to interpolate the interior points of my domain that I receive after training a PINN. In my case, there is a flow around cylinders in 2D.
I've used the Delaunay2D filter on my interior points, but when using this filter the void caused by my obstacles gets interpolated as well. How can I fix this?
These images show the Delaunay2D Filter on the left side and the point cloud as well as the cylinders (from additional .vtp) on the right side.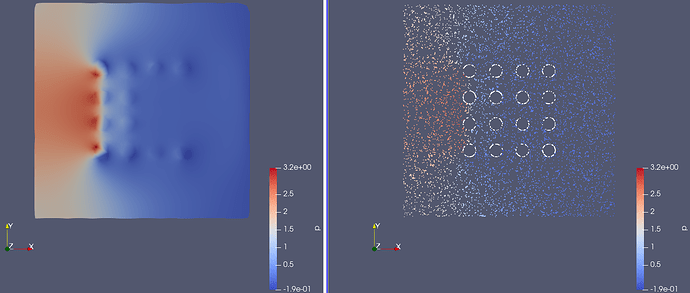 Many thanks in advance.