To obtain results for chance a certain windspeed is exceeded, I want to take the results of a windspeed calculation though an interpolation function of the windspeed probability.
Essentially putting the results from this image: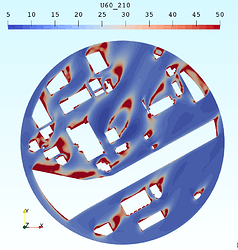 And pass it through this function to get the changes for each gridpoint: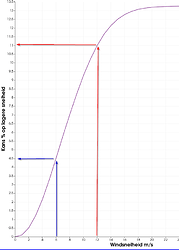 This would lead to the chance a certain windspeed is exceed at each location in the grid.
Is this possible in paraview?