I have some simulations done with openfoam and have some wind tunnel data, where I have the vertical and streamline velocity. I would like to compare this two with a image including the velocity magnitude contour and streamlines. As I am writing a follow up thesis I would like to do this in the similar manner as my predecessor. I would like to achieve a images such as this: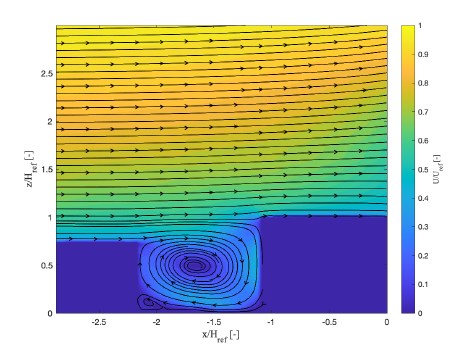 I am unable so far to generate the streamline on a 2D plot so far. I think there is a python option streamslice, which should enable this. I however do not understand how I can apply this, even after quite a research… Could you give you explain to my the workflow for this?
I also would like to have the same horizontal length scales with x/H and y/H. How can I achieve this?
Sorry if this questions is to simply but I am quite stuck right now.
Many thanks already in advance.
Best Fidu13