Hi all !
I am trying to load a ".cas" file from Fluent. This works fine for non-adapted meshes. However, when I try to load an adapted mesh I have the problem shown in the attached image.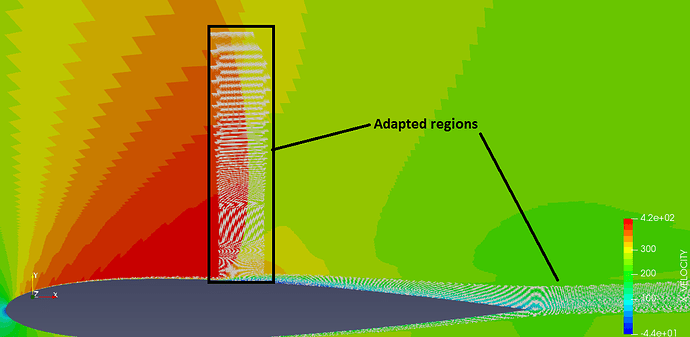 As you can see, there are some missing data there, just in the region of the grid adaption
Moreover, the variables list shows all the classical parameters with "(partial)" legend. What does this mean?
I supposed that it is treated as a multiblock file, but after applying the MergeBlocks filter, no variable is available.
Any suggestion ?
PS1: i really need to use the ".cas" file, so it is not an option to use CGNS or other format.
PS2: it happens on PV5.4.0 and 5.5.0
Thanks in advance !
Miguel