Hi all,
I've tried to to run paraview a few times on my laptop, downloading 5.6 linux binaries from the website and installing from the arch linux community repository.
Initially starting paraview without my GPU turned on, paraview looks exactly as it should. Unfortunately, after turning on the GPU using "optirun paraview" I get the attached image. Does paraview have to be compiled with some special capability to make this work? It's worth noting that I've got a high pixel density display and am using KDE Plasma to scale my graphics properly. OS is Manjaro 18.0.0 with the 4.14.74-1-MANJARO kernel, if that matters.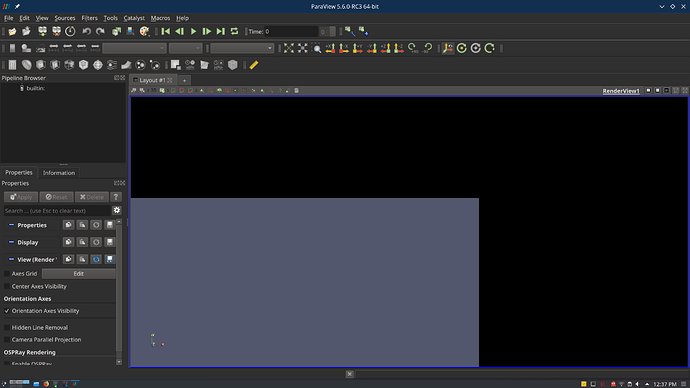 Any help is greatly appreciated.