Hey all,
I'm attempting to use LagrangianParticleTracker (LPT) with an XDMF dataset which only has velocity flow data and no dynamic viscosity or flow density arrays. Is there a way to amend the XDMF dataset adding dynamic viscosity and flow density?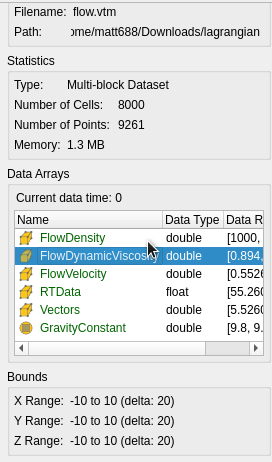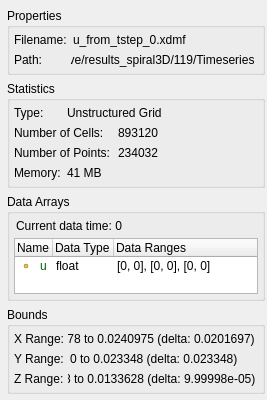 Left is the example LPT data using an ".vtm" file, right is my ".xdmf" file.
I generate the XDMF flow data from FEniCS and from my research, it does not seem possible to add double data arrays such as "FlowDensity" or "FlowDynamicViscosity" when exporting. Is this something I can add once imported into Paraview using a python script for example? Or can I request a "Lagrangian Flow Helper" similar to the "Lagrangian Seed Helper" and "Lagrangian Surface Helper" to allow users to manually assign dynamic viscosity and/or flow density?
Many thanks,
Matthew.