Hello,
Does anyone know if the save/load state works fine when the state pipeline includes a Transform filter? I consistently received errors while loading a state that incudes the Transform filter. When I did not include the Transform filter in the pipeline, I can load the state just fine. Here's a little info:
-ParaView 5.9.0
-Windows 10
-I made sure that the data file is in the same directory as the state file
-Here is some snapshots of the error message: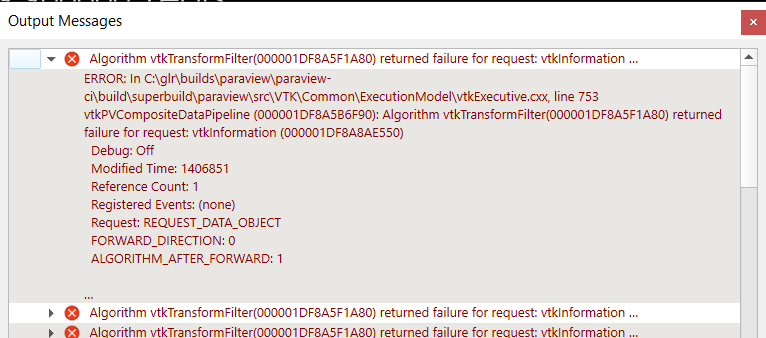 Anyone finds any workaround on this?
Thank you!