Recently I learned that it is possible to add a Colors attribute to an object if you want so assign fixed color values to points or cells. It is a 4-component double type array, with values between 0 and 255, representing RGBA color components - I assumed! But I am probably wrong.
I generated an unstructured grid with such an attribute and filled it with different values in different zones, but I cannot understand the result at all: In the bubbles I wrote the 4 Colors values that I assigned.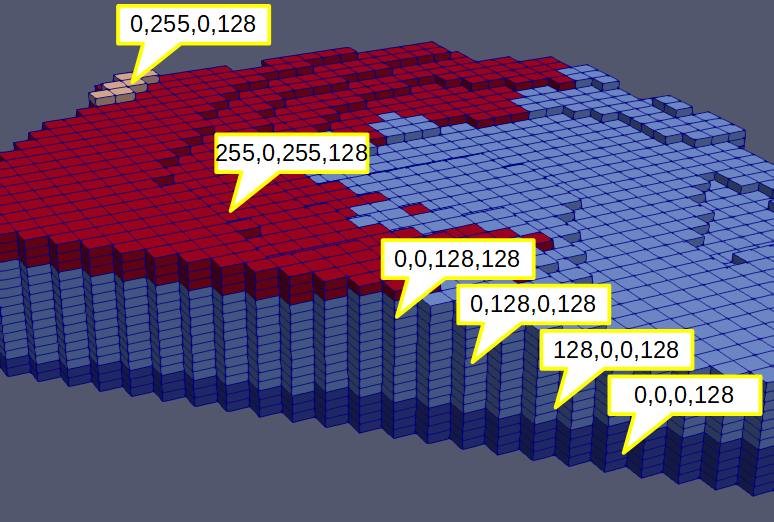 This makes absolutely no sense for me! Any helpful hint?