Hello,
I made a structured mesh in Pointwise 18.3. As you can see in this screenshort, the mesh near the wall is orthogonal and straight: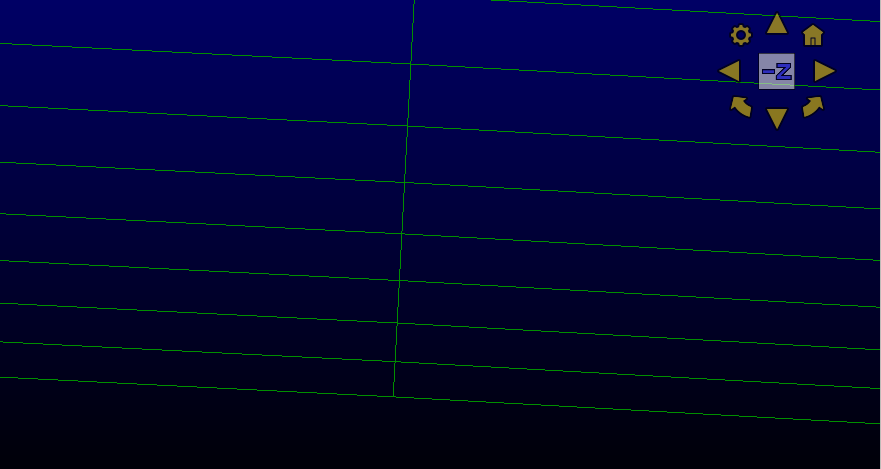 However when I export it to OpenFOAM format and open it in Paraview 5.6 and 5.7 (using the builtin reader), it look like this near the walls: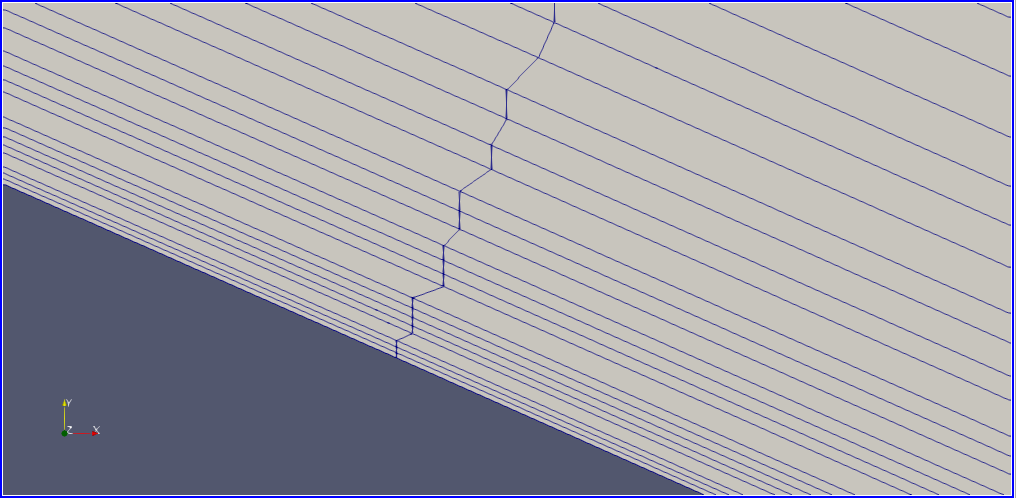 The hight of the first cell, is approximately 1.8e-7.
Why is that happening?
Using checkMesh everything is OK:
Checking geometry...
    Overall domain bounding box (-20.25 -15.5 0) (80.75 15.5 0.05)
    Mesh has 2 geometric (non-empty/wedge) directions (1 1 0)
    Mesh has 2 solution (non-empty) directions (1 1 0)
    All edges aligned with or perpendicular to non-empty directions.
    Boundary openness (2.277920031e-20 -1.87383777e-19 1.150632749e-16) OK.
    Max cell openness = 3.88755667e-13 OK.
    Max aspect ratio = 104.8966563 OK.
    Minimum face area = 3.197058684e-10. Maximum face area = 2.13787771.  Face area magnitudes OK.
    Min volume = 3.197058684e-12. Max volume = 0.0213787771.  Total volume = 49.87393779.  Cell volumes OK.
    Mesh non-orthogonality Max: 16.55199107 average: 3.159688271
    Non-orthogonality check OK.
    Face pyramids OK.
    Max skewness = 0.3359864834 OK.
    Coupled point location match (average 0) OK.

Is it a problem with Paraview?