I've run into some odd behavior with the glyph filter. When generating glyphs at all points, it seems to occasionally stick the arrows in the wrong spot. E.g., here's a picture showing what I expect to see: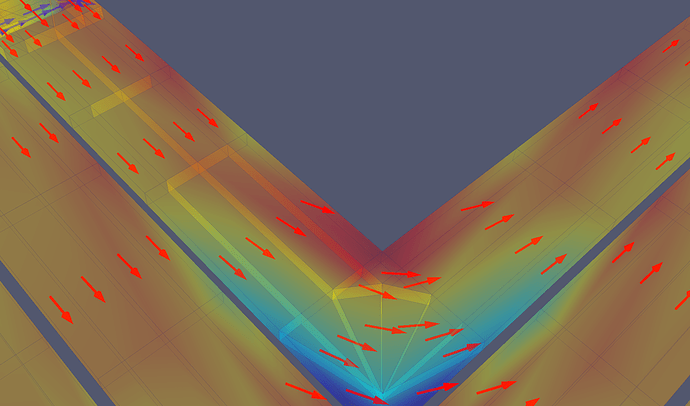 If I fiddle with the scaling of the glyphs and reapply (so that it regenerates the glyphs), occasionally it'll wind up putting arrows off in empty space (and having them missing in some cells):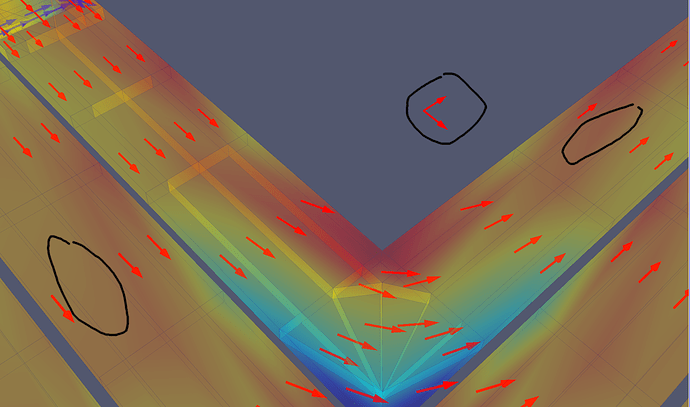 I've circled the incorrect arrows and the cells that are missing arrows.
The problem seems to occur with all points, every nth point (though less common because of fewer points), and with uniform distribution (bounds and volume), but uniform surface sampling seems immune.
The issue does not appear to be deterministic. Going back and forth with different scalings, sometimes it'll work right, sometimes it'll break, and it doesn't produce the same glyphs for any given values of the settings.
Attached is a file that suffices to show the issue. Steps to reproduce:
Start ParaView and load the file.
Set style to surface with edges and reduce opacity to around 0.2 so that you can see the glyphs.
Add a glyph filter.
Set the orientation array to current_sc.
No scale array, set the scaling to 5.
Set glyph mode to all points.
Apply to generate the glyphs and see if it breaks.
If not, change the scaling to 4 and re-apply.
Repeat a few times until you notice some extraneous glyphs that are not part of the geometry.
Anyone seen this issue or have suggestions for how to avoid it? Right now I'm doing a try:except: to see if surface sampling is available, but I'd like to have all points available to the user if they desire it.
glyphbug.vtu (23.2 KB)