Hi,
I have a block based AMR code which outputs cell centered coordinates and values. I made some initial attempts to convert that into a multi-block output (*.vtm),
However, the problem is that ParaView cannot figure out the connection between blocks, so there is a gap in between: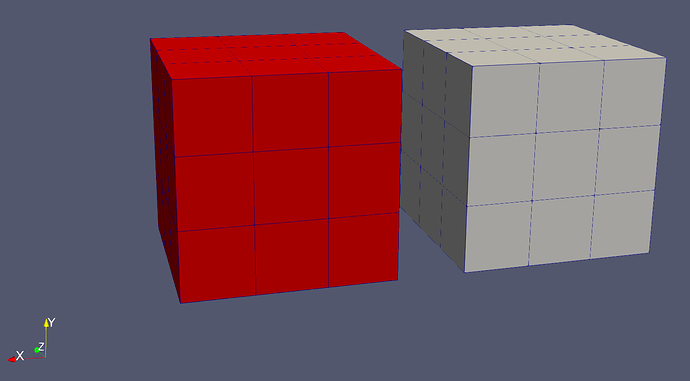 I am wondering what is a proper way to handle the data. Should I switch to the original node grid, or do some trick to let ParaView know the blocks are connected so that common filter can work?
my_vtm_file_1.vtr (962 Bytes) my_vtm_file_2.vtr (964 Bytes) my_vtm_file.vtm (353 Bytes)