Hi again, ParaView community!
I'm loving the Multi Component Mapping feature in ParaView, which lets me have a 2 component scalar field be visualized by mapping the first component to the color of the visualization, and the second component to the opacity of the visualization.
However, I also rely on the Reflect filter when visualizing my results, since I take advantage of symmetries in my domain. What I've found is that if I combine these 2 features when visualizing some results, the multi component mapping stops to work. I can't see how this would be intentional, so I assume it's a bug. I'm posting here just to get that confirmed and potentially get help in reporting this behavior.
A small test example:
# vtk DataFile Version 3.0
vtk output
ASCII
DATASET STRUCTURED_POINTS
DIMENSIONS 3 3 2
SPACING 1 1 1
ORIGIN 0 0 0

CELL_DATA 4
SCALARS scalars float 2
LOOKUP_TABLE default
0.4 0
0 0
0.4 1
0 1

Then I perform all the actions showed in the GIF below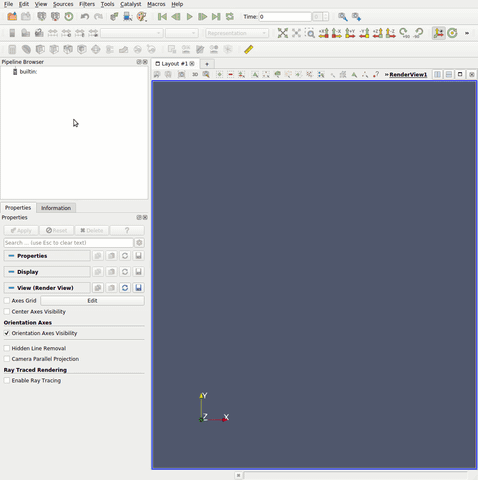 OS: Ubuntu 18.04.4
Paraview version: 5.8.0
Graphics: NVC1