Hi everyone,
I have been struggling to get a Coefficient of pressure plot vs distance along x for some time.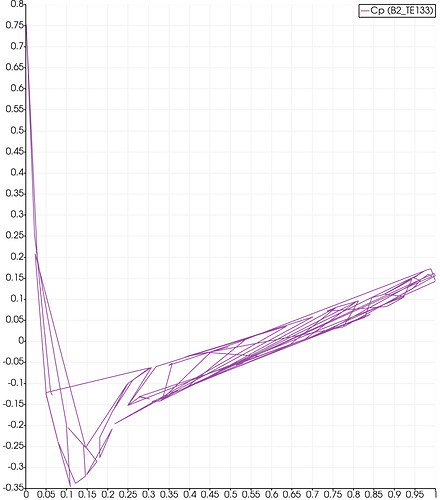 Each time I get this graph which you can see above.
Could anyone suggest where I am going wrong?
I am working in simscale so here is the project if you need to refer. https://www.simscale.com/workbench/?pid=8358583334176883640&rru=3b68d092-4955-4d43-a17f-ca908f2ae283&ci=a3a6b064-57d1-4166-9a0b-4b04f67f2483&ct=PLOT&mt=SIMULATION_RESULT .
I would appreciate any help or suggestions.
Thank you,
Pippa