Hello there!
I have been trying to plot bathymetric and topographic data alongside an ocean free surface.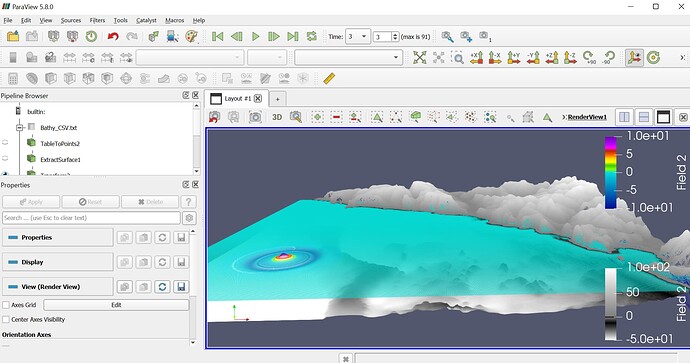 I managed to make an overall good animation, but I keep getting those holes in the landscape. When I zoom in, it seems that the surface view doesn't work, or that I don't know how to use it. When I select points, the rendering is exactly the same.
Also, in the end I'd like to do something like this How to make 2D data look like more realistic in 3D view? .
I tried the solutions explained in the post, I tried Delauney3D, I tried extract surface, which doesn't make sense as I don't have any surface yet.
My datasets are too big, so here is one in which I have the same problems, even if playing with points size with this data kind of avoids the problem. I'll upload my datasets in comments.
Update: There is an error when I'm uploading the little dataset.
Merci :))