Hello all,
I have the following question.
I would like to create a non-linear legend in Paraview.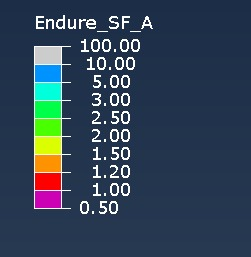 If I try to transfer these values to Paraview, the following legend appears.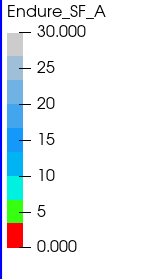 Everything is "blue-shifted".
I have also tried editing the JSON file.
The individual values are not taken over correctly.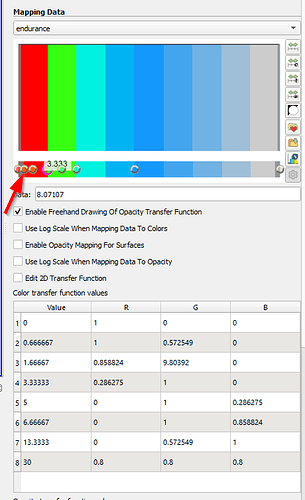 The dots have the right colours (see arrow), but this is not usable.
I have the feeling that Paraview always wants the legend or at least the colours to be linear.
Hence my colour, how do I get the above legend set in Paraview. Or how does the corresponding JSON file look like.
If this has already been described in the help or here in the forum, please link it to me. I have been searching the forum and the help for a few days, but have not found anything suitable.
Thank you very much for your answers.
Best regards from Ulm
Rüdiger Fichtenau