the error message as follows:
nvindex: 1.0 PVPLN main error: Trying to set unsupported z-buffer precision 0. Please verify the status of the X-server when the precision is reported as 0.
it is a HP mobile worksation, the Intel HD graphics 630 video card has been turnoff , only Nvidia Quadro M1200 was used.
the display driver comes from nvidia, which is updated 2020/2/24, driver version 26.21.14.4250
any way the INDEX running pretty fast, but some times eject paraview program.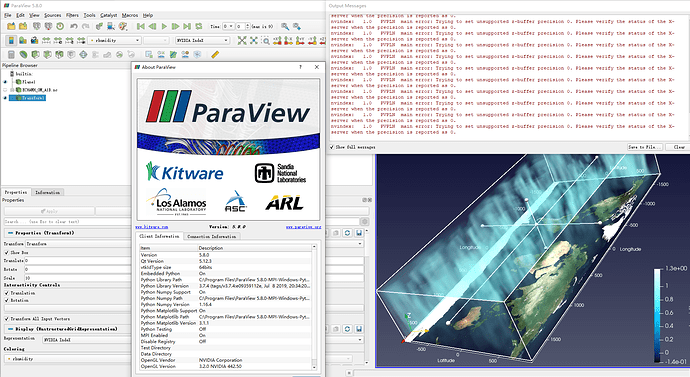 best regards
Feng