Hello,
I use ParaView to read OpenFOAM cases with ParaView's native reader.
I'm facing an issue regarding decomposed multi-region cases.
When I load my case, I select Case Type: Decomposed Case, the reader loads the internal meshes of all the regions it finds and it works just fine.
But if I uncheck some regions (for instance to work only with one region), the internalMesh fails to load : I only get parts of the mesh like if it failed to load some processors subdomains. (I use the same number of subdomains in every region)
I get this error from Paraview:
vtkMultiBlockDataSet (000000000DF127D0): Structure does not match. You must use CopyStructure before calling this method.

Here is how it is supposed to be: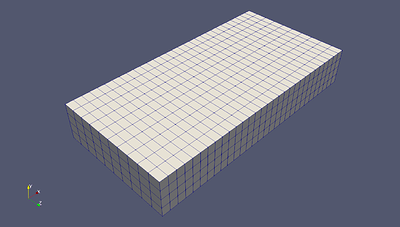 And here is what I get: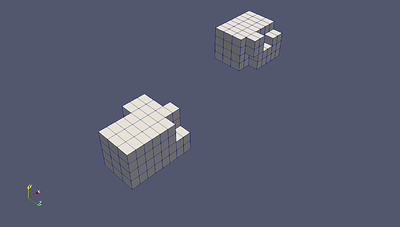 I also tried to load the whole case (3 regions) in paraView and then use the Extract Block filter in to extract only the region I want to work with but it doesn't work and this is what I get: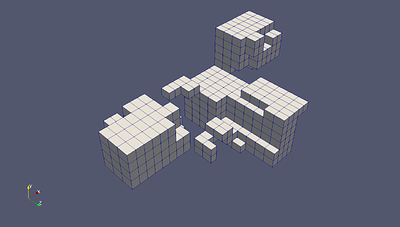 It looks to me like the reader mixes up data from different regions (3 regions) and subdomains (in this example, each region is decomposed in 12 subdomains)
This is a tutorial case from openFOAM-v1806 and I'm having this issue with ParaView-5.6.0 as well as older versions (tried it on 5.5.2, 5.0.1 and 4.1.0)
Pinging @olesenm here, as suggested by @wyldckat in my original post on cfd-online.
Is it a bug/limitation of the reader or am I doing it wrong?
I'm not a ParaView expert so please tell me if I should give more information about this.
Thanks,
Yann