Hello,
I am using OptiX pathtracer in ParaView 5.9 version. When I use 3 samples per pixel, I obtained low quality.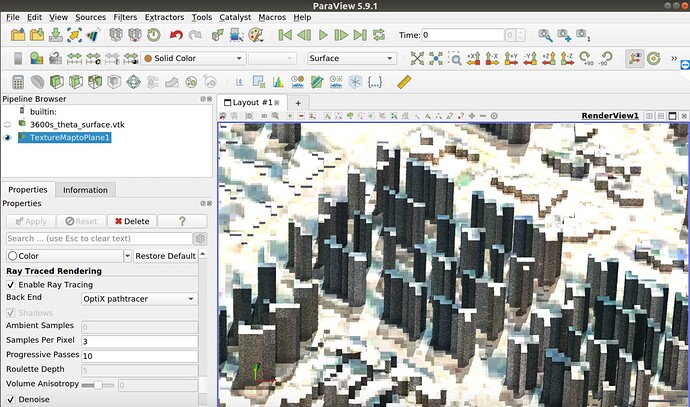 So I need 4 Samples per Pixel. But paraview aborted when I used 4 samples per pixel with the error message:
terminate called after throwing an instance of 'optix::Exception'
what(): Already mapped (Details: Function "RTresult bufferMap(RTbuffer, unsigned int, unsigned int, void*, void**)" caught exception: Buffer is already mapped)
I am using TITAN RTX graphic driver. OptiX worked well up to 3 samples per pixel. But I don't know why 4 samples per pixel occured the error.
Thank you.
Best regards,
Gwang-Jin