With the OSPRay pathtracer I am observing that surfaces are generally less saturated than the actual color they are painted with.
I guess that this has to do with the color of the lighting, and that it could also be tackled by choosing a more sophisticated material than the default.
I am wondering though if there is a quick and easy way of shifting colors more towards the actual color. Even enhancing the overall saturation could help.
Here is a small example: state.pvsm (1.2 MB)
After turning on raytracing in the left view one gets the following representation: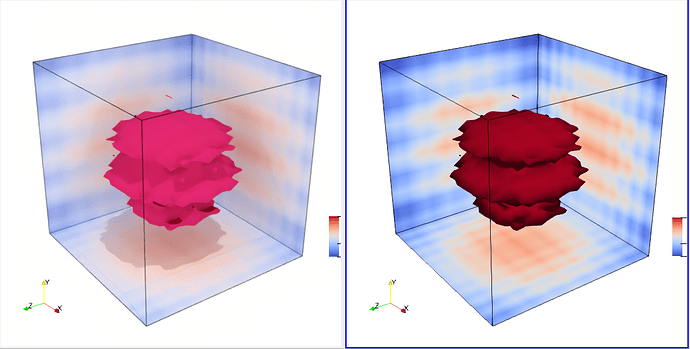 In the right view, colors in the slice match those in the colorbar exactly (via Ambient=1 and Diffuse=0).
In the left view this is not the case making it difficult to interpret the representation:
I wouldn't guess that the darkest blue in the slice matches the darkest blue in the colorbar.