Hi guys,
I have built an executable from newest 5.8 release source, every thing is ok but when I open the executable in the installed dir, some of the icons are invisble while time step/ camera control icons are normal. Invisible icons are clickable and act as expected.
Here is the screenshort: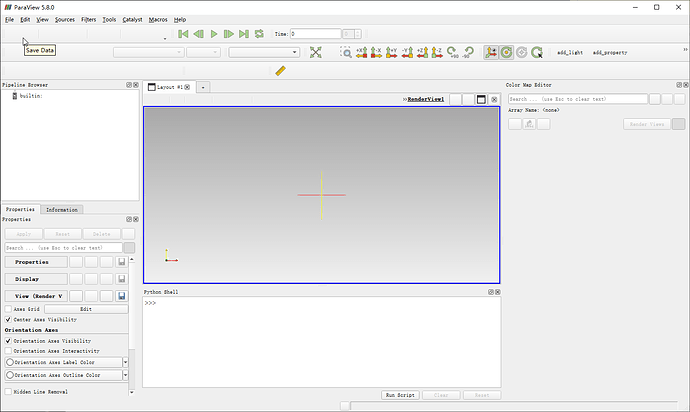 Is there something I have missed in CMake configuration or buid process?
 My configuration:
*  Windows 10
*  Visual Studio 15 2017 Win64
*  Qt 5.12.6
*  Python 3.7
*  no other cmake option changed except PARAVIEW_USE_PYTHON set to 1 and qt/python dir set.