I try to read .pts file in the Paraview.
here is one point in the test.pts file. the content is as follows:
7.75 14.28 19.08
Based on the source code here

There should be one point read in the Paraview.
However, there is no point at all.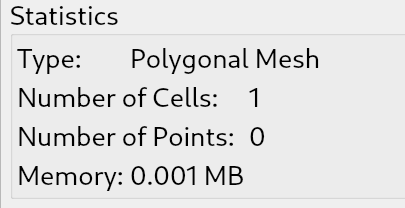 Furthermore, when I have two points in the test.pts, such as
7.75 14.28 19.08
7.75 14.28 20.08
I will have only 1 point (the 2nd point) in the Paraview.
What need I do to have all points in the .pts file?
Thanks!