I've created a little Python script to produce VTK files from my data (3D spherical → XYZ). The plot looks OK when I use linear scaling: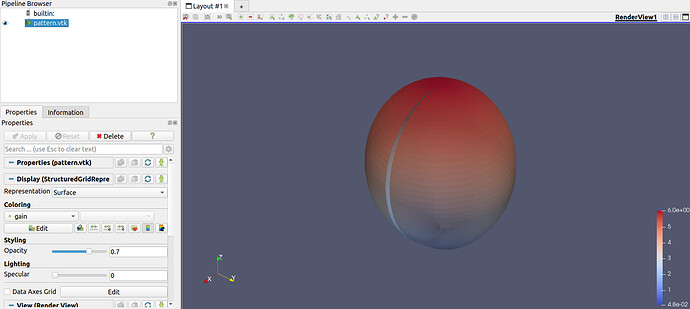 VTK file: pattern_linear.vtk (423.2 KB)
However, if I convert the values to dB (i.e. use log when exporting to VTK), a lot of values will be negative. For some reason, ParaView does not seem to like this, and gives a very different shape: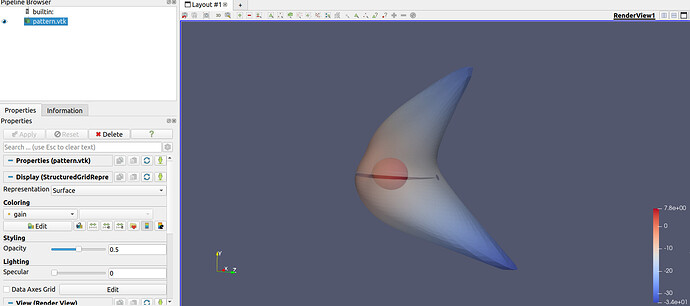 VTK file: pattern_dB.vtk (425.6 KB)
Why is that? Is there a way to help ParaView properly parse the shape I want, and not struggle with negative values? Could I change something in the VTK files?
Edit: using paraview version 5.10.0-RC1