Hi,
I am using Paraview for first time in order to visualize some meshes for my research project. I am primarily looking to check the mesh quality from which planarity of faces is one main quality measure. As much I could explore, warpage is used to checking the planarity of a quad face but no such direct is available in vtkmesh library of paraivew to do it for a hex element! Can anyone suggest something in this regards?
Also, I am going via a different approach to fulfill my requirement. It is as follows:
Applying Surface Extraction filter to mesh with default values of parameters available within it (I am not quite sure about these options).
Then checking the warpage of generated quad surfaces for meshes.
Although this seems to work well but obtained warpage value then is little misleading.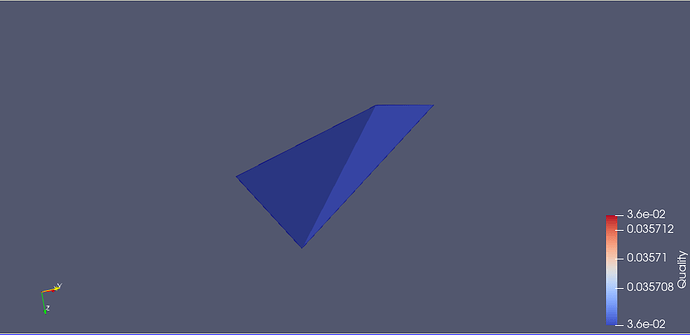 As you can see from the image, this is one of the plane with quite a visible warpage. Metric value as shown is around 0.036 and according to https://www.paraview.org/Wiki/images/6/6b/VerdictManual-revA.pdf , value between 0 and 0.7 is acceptable !!
I would be grateful if anyone can help me out with this by pointing out any mistakes I am doing or suggesting a better way of checking planarity for a hex mesh.
Regards.