I am attempting to plot the intersection of a plane with a semi-spherical hollow mesh, however because the mesh is discontinuous and adapted the Plot on Intersection Curves filter gets "confused".

I have tried my best to remove duplicate points and extract the surface mesh but it does not seem to eliminate the problem.
I suspect that I can achieve what I want with Python and matplotlib but I was hoping to do this through ParaView.
Is there a way to achieve a line plot on the of the mesh surface without remeshing my surface mesh? Am I missing something obvious?
Any and all help would be appreciated.
Expected output
The line plot should look something like this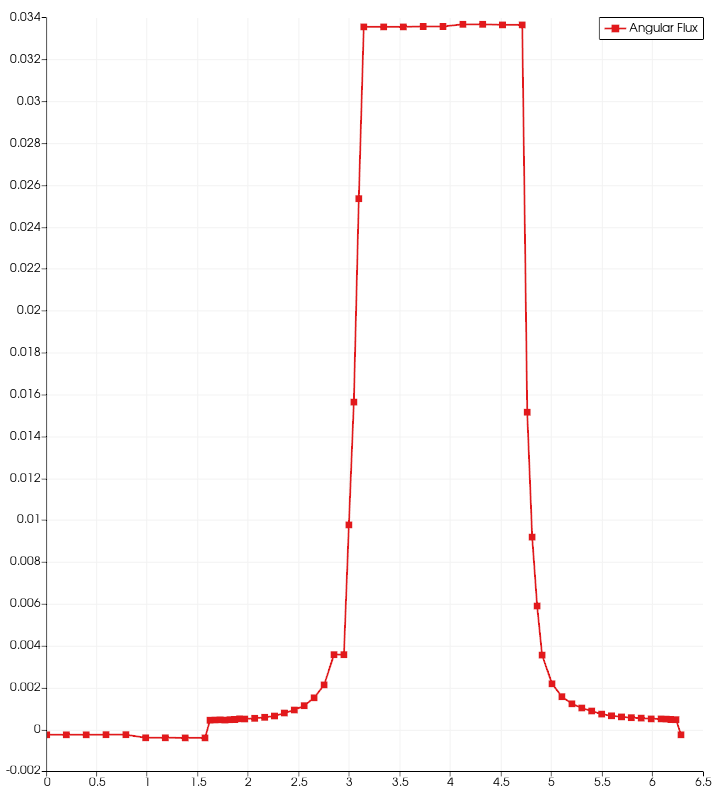 Additional info
Clean filter: Tolerance is Absolute, Absolute Tolerance: 0.001
PlotOnIntersectionCurves filter: normal to z-axis, origin (0, 0, 0.5)
Files
fine-mesh.vtu (347.3 KB)