Hi all,
For some time I've been experiencing an issue when plotting over line of xdmf files.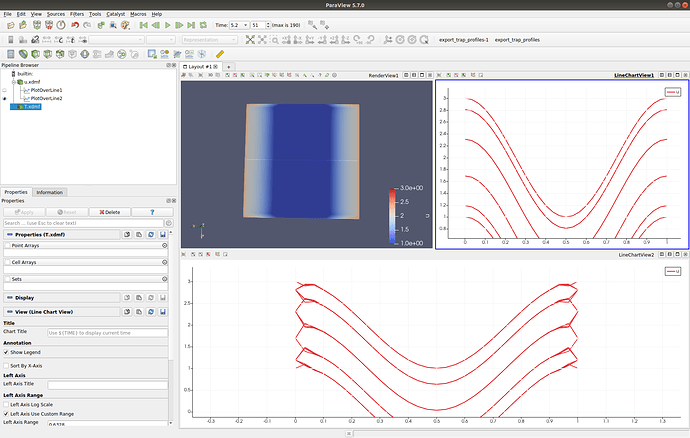 As you can see above, the line overlap one another in a funny way, which makes the visualisation really difficult. I had the issue on three different computer and I'm currently using 5.7.
Thanks for the help !