The Plot Over Line filter is currently being updated. I am writing this post to gather suggestions by the community on features we could add / change, in addition of what is being implemented.
To give some context, previously, Plot Over Line was probing points in the input data sets on a uniformly sampled line set by the user. Since scalar fields on data sets is at most piece-wise linear, the filter was oversampling linear functions. The idea in the update is to propose smarter sampling patterns that would reduce the amount of sampled points without degrading (too much) the output plot.
The new version of Plot Over Line would allow the user to choose between 3 sampling heuristics. I am describing them below with illustrations:
Sample At Cell Boundaries: Points are probed on along the input line at locations where it intersects the cells of the input data sets. 2 points are being probed at those intersections: one in each interfaced cells, allowing to output sharp step functions on cell data.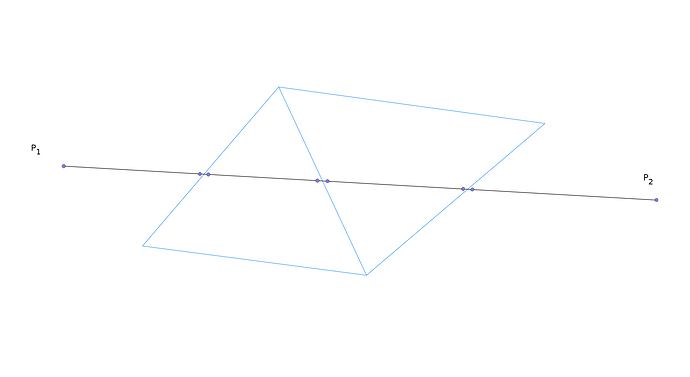 Sample at Segment Centers: Points are probed along the input line at the center of each segment formed by 2 consecutive intersection points between the line and the cells of the input data sets.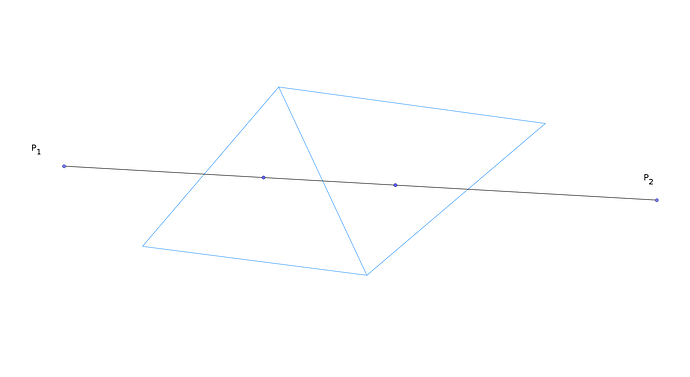 Uniformly sampled (previous behavior)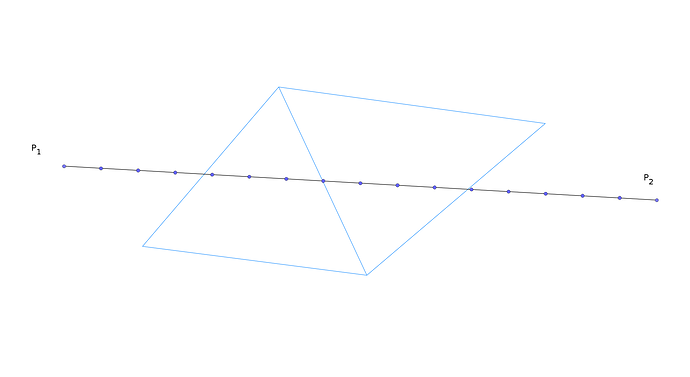 Please feel free to raise any concerns or foreseeable caveats , or propose ideas that could be added into this update.