Hello,
I am currently working on a h5part-file. I have problems with two Point Arrays listed in the Properties Panel: "uid_1" and "uid_2", each of them representing the same particle:

Now if I go to the Information panel, both of them are summarized as only "uid". I have the same problem whenever i want to select a specific uid in the variable controls in the toolbar section.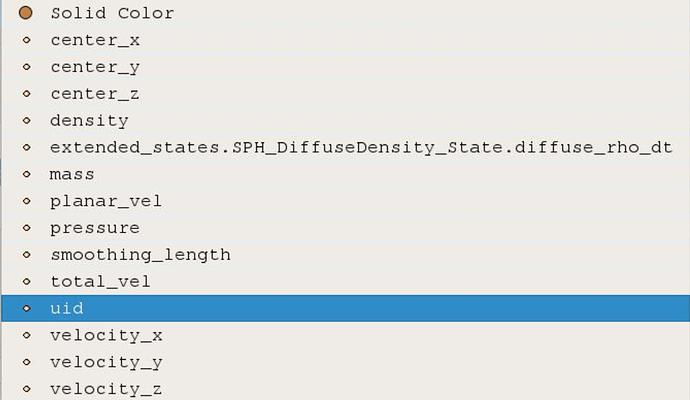 Is there a way to deactivate that? I'd love to work on the uids separately.