I have an issue with the slice filter in my specific mesh. The mesh in question is 2D and I want to take a slice of it, effectively getting an 1D line back. I'm setting the origin of the slice to snap to a mesh node point. When I do this on this mesh, the resulting 1D line has a duplicate point per each node in the 2D mesh. If I plotted the PointID against the Y coordinate of this 1D slice, I get: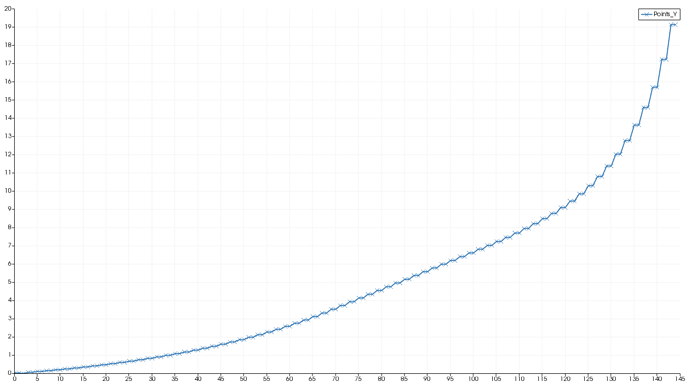 I also tried to extract selection to extract the same node points (via a query like coord-epsilon < z < coord + epsilon), using that I can see that the points are not duplicated. Plotting the same as above gives me: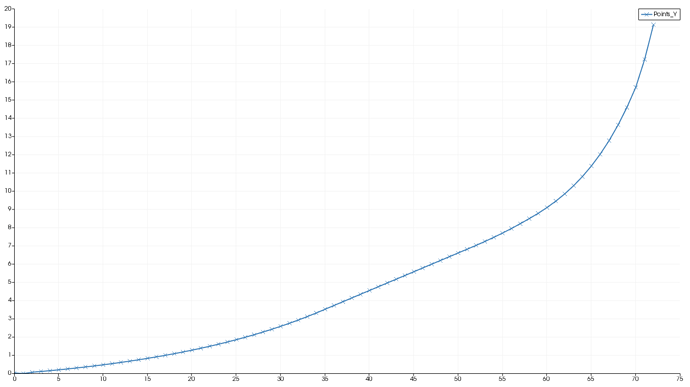 For the record, the mesh looks like the below. The blue dots are the ones I'm trying to extract: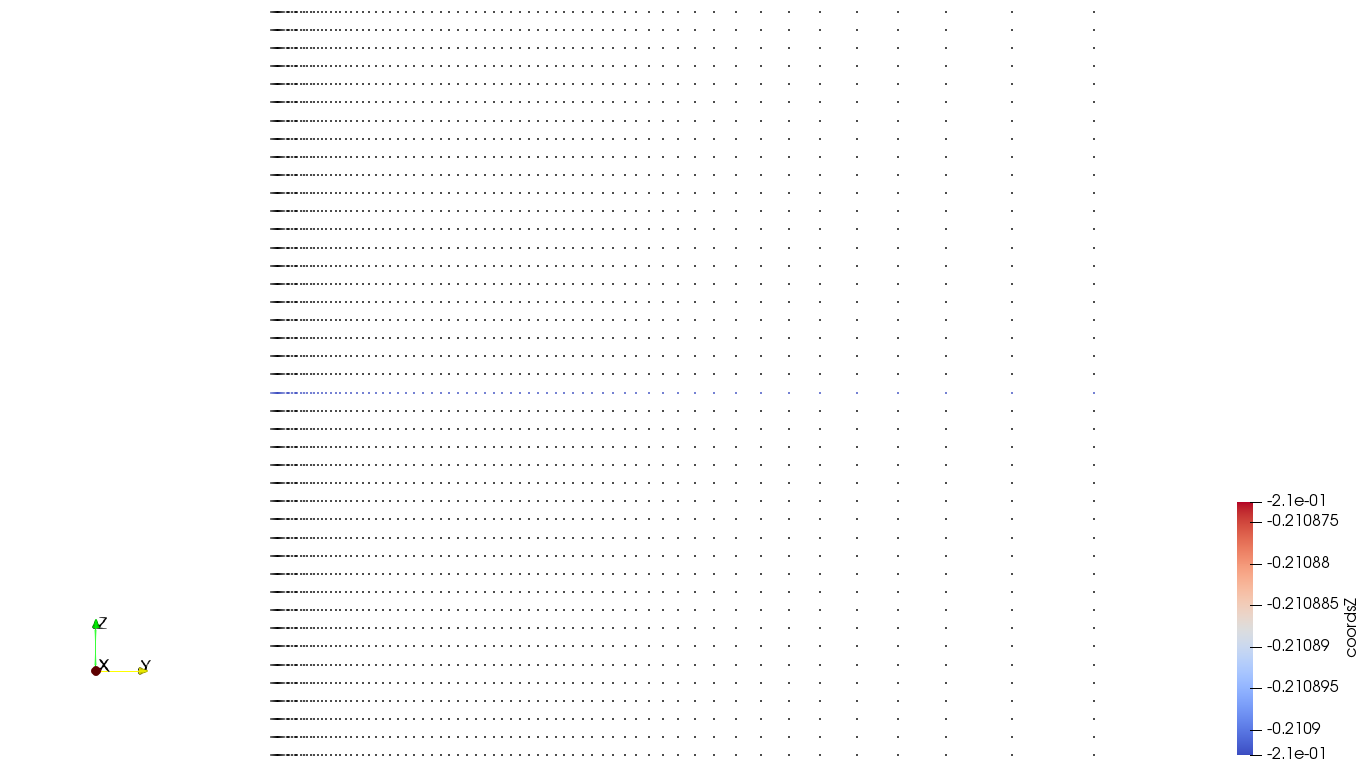 All of this is reproduced from the two files below:
test-surface.vtp (450.4 KB)
test-surface.pvsm (645.1 KB)
Is this a bug? I can't seem to reproduce this if I created a mesh from the builtin paraview sources like UnstructuredCellTypes. What's going on here?