Hi all,
I am using Paraview 5.7.0 and trying to visualize some .nc file (Data files can be found here: Dropbox - test_paraview - Simplify your life).
While loading these files I see 3 data file reader,
1.NetCDF CAM reader, which gives the error shown in the below screenshot.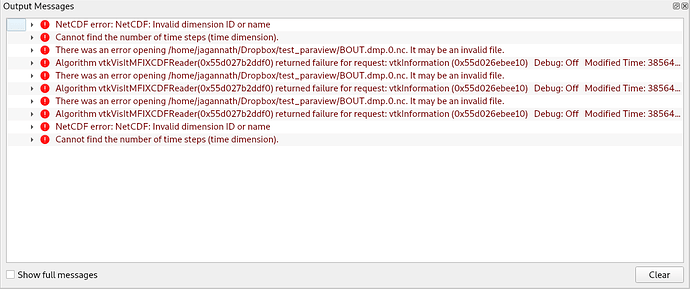 NetCDF reader: Choosing this doesn't pop up any error but I am unable to see the data variables in the side display bar.
Please help me to solve this problem. Thank you.
Link for the dafa files: https://www.dropbox.com/sh/4deym3sb01krq3q/AABZ7FCBYppCgRPvkDyNHH-ga?dl=0