Hi everyone.
I'm a new user of Paraview.
I created a CFD simulation with the SimVascular (www.simvascular.org) software.
Now I have imported my project *.vtu in Paraview but I just can not understand how to get an animation like this:

My project is complex as it is a venous system with two "inlet" faces. From these two inlet faces start two flows simultaneously that descend towards the venous tree downstream.
So I did the following steps:
1 - Imported the .vtu project;
2 - I have activated the "StreamLineRepresentation" plugin;
2 - With the "slice" command I cut the model in correspondence of the two inlet faces;
3 - With the command "StreamTrace With Custom Source" I created two flows, each for an inlet face;
Now I would like to see an animation just like the one shown above but I can not see it.
What i see now is this: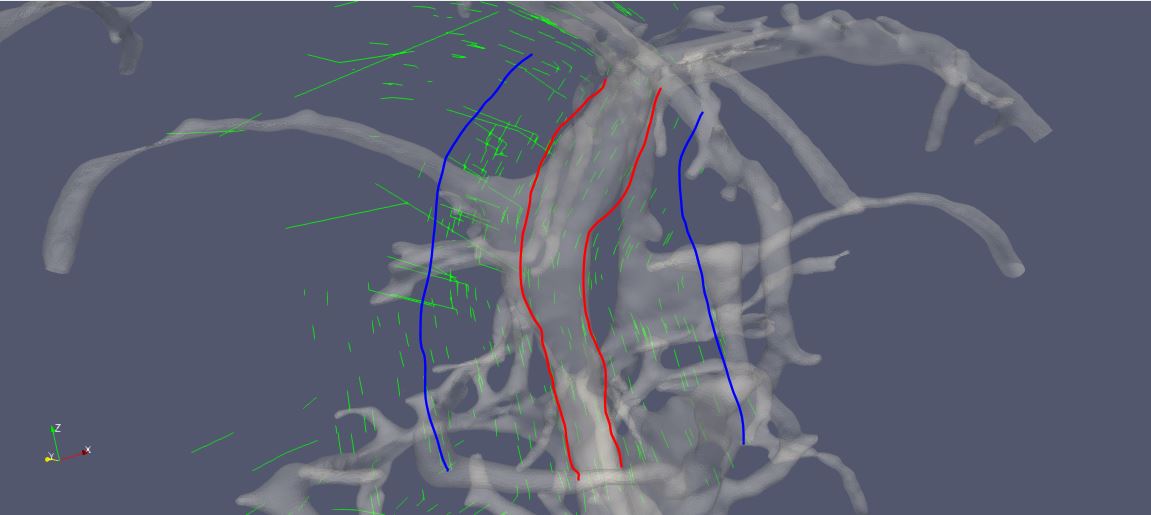 Why green streamlines (blue contour) are going out of model (red contour)?
My setting are these: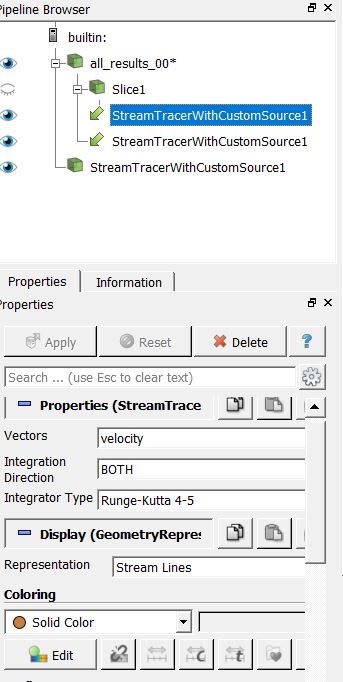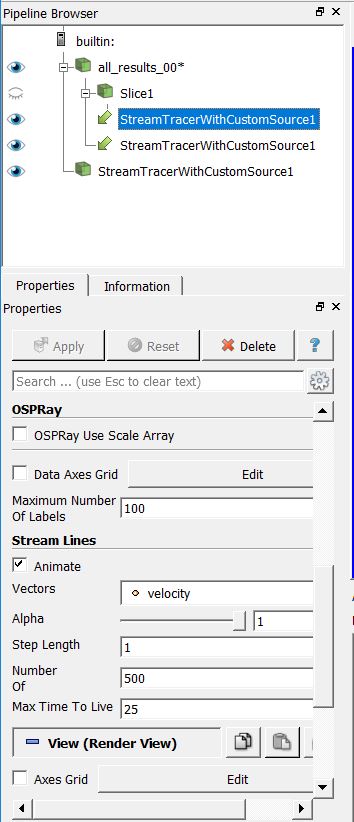 How can i save a fluid animation of these movements?
Can you help me understand better streamline and animation functions?
Thank you very much.
Luca