Dear paraview community,
we are currently developping at kitware europe a new paraview feature which adds an interface to edit OSPRay materials within the paraview GUI. It will:
allows you to load a existing material library from a json file (such as https://gitlab.kitware.com/paraview/materials)
add or delete material from that library
brows through that library and make changes to the various properties of each material
save the edited library
see the current loaded material into a shader ball like environmment accessible within the widget which would give immediate feedback on current material changes
The current design, although still a prototype looks like this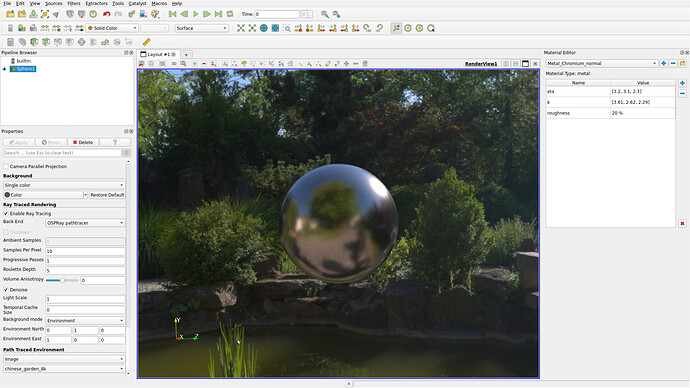 You can see the material editor on the right hand side of the paraview window. The main rendering window displays a simple ball with a HDR environment. This rendering will in the end move inside the material editor, and would be independent from the rendering window.
Any thoughts / concerns?