I would like to load a binary file containing Int16 numbers using XDMF. The DataItem tag seems to support a Precision attribute, which I assume is the number of bits?
But, if I define a DataItem like this:
<DataItem Dimensions="136 512 512" Endian="Little" Format="Binary" ItemType="Uniform" NumberType="Int" Precision="2">int16_image.raw</DataItem>
The image will load incorrectly: In the information tab, I see a very huge number range, which is impossible using Int16 (like -7.1763e+7 to 1.16197e+8) and only half of the image seems to be loaded.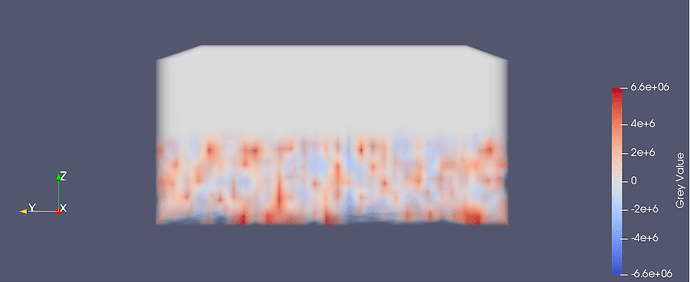 I selected the Xdmf3ReaderS and running Paraview 5.6
In order to test the behaviour, I created some artifical files:
testimage_i16.raw (17.6 KB) testimage_i16.xmf (701 Bytes) testimage_i32.raw (35.2 KB) testimage_i32.xmf (701 Bytes)
the _i16 version are Int16, while _i32 are Int32.
Is int16 not supported or did I specified it incorrectly?