Dear all,
I have this problem. The following mesh in cgns format, has the following structure and it is plotted with "Surface With Edges"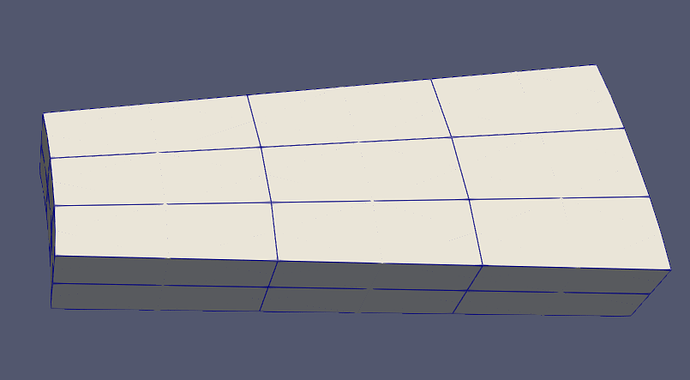 If I plot the mesh with "Feature Edges", the mesh is different, triangular instead with hexaedron: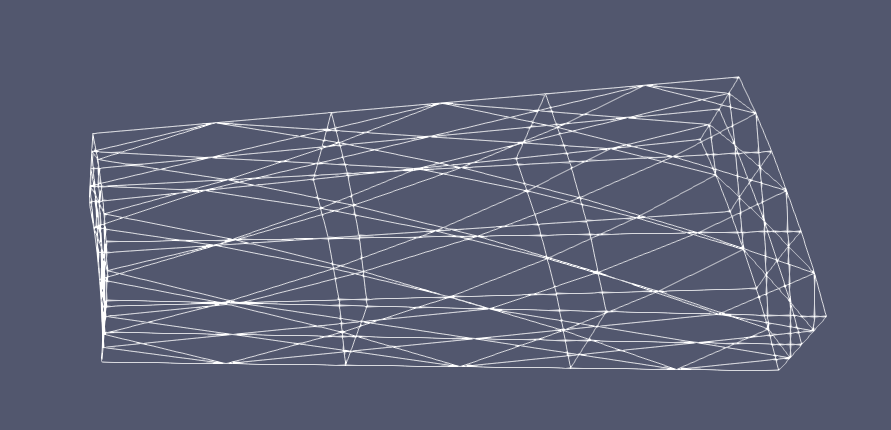 Unfortunately, when I export the mesh in other formats that I need (.vtm, .vtk, .stl) from the pyvista library in Python, the mesh is ever represented like in Feature Edges, but I want it like the first figure, with hexaedrons.
I generated, at the beginning, this mesh in ansys. Unfortunately, I didn't find a way to export it without this problem. If I export the mesh directly in stl from ansys, paraview show me the mesh in "Surface with Edges" incorrectly: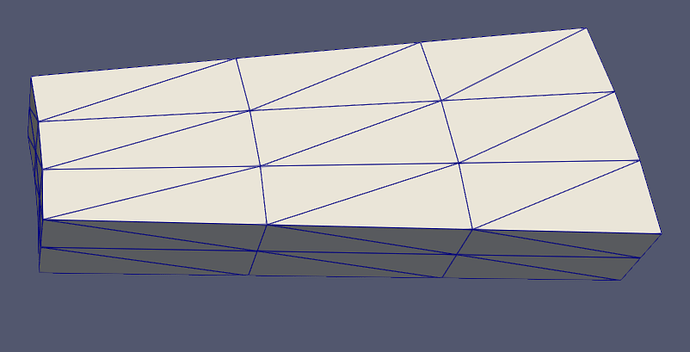 Anyone that has some suggestions to fix this problem with Ansys, Paraview or Python?
Thanks in advance for your time.
Best regards,
Christian