I am using libmesh to simulate a PDE on a planar mesh. My code adds a layer of additional cells around the original mesh to impose boundary conditions.
For visualization of the PDE solution, is there a way in paraview to remove the boundary cells?
To be more specific, I attached an example square mesh, where I would like to keep the highlighted bulk cells and remove the gray boundary cells.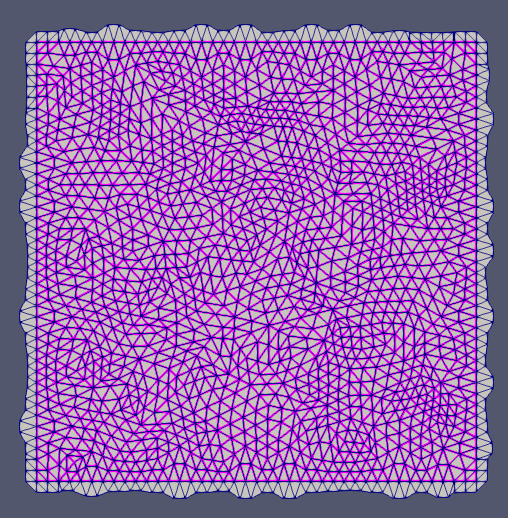 mesh file: mesh.vtu (186.8 KB)