Following this issue I'm trying to render the cone example. The sequence of commands:
from paraview.simple import *
cone = Cone()
Show(cone)
Render()

It opens a nonresponsive window: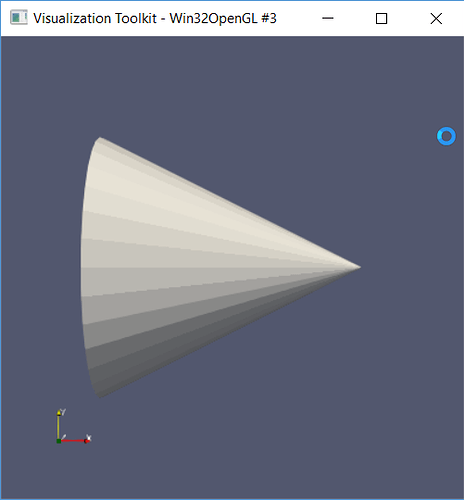 which shows non responding in the task manager too:

My version of Python is:
Python 2.7.15 (v2.7.15:ca079a3ea3, Apr 30 2018, 16:30:26) [MSC v.1500 64 bit (AMD64)] on win32
and I'm on Windows 10 64-bit. I would appreciate if you could help me solve this issue.
P.S.1. I reported an issue here in the ParaView repo, hopefully it will be resolved soon.
P.S.2. I also reported the issue here in the VTK Users mailing list.
P.S.3 I also asked the question here on StackOverflow.