Hello again,
Another question regarding the animation I'm making. These two have to do with rendering and/or camera parameters. (Probably more to come.)
First, I'd like to know if/how I can control the camera's near/far clipping planes and actually have them take effect. I make this call just before the Render() in my Python animation cue tick() function:
GetActiveCamera().SetClippingRange(0.1, 7000.0)

But this seems to be ignored (and so I presume must be altered within the Render() call itself). And this can happen at both ends. So I sometimes get pictures like this: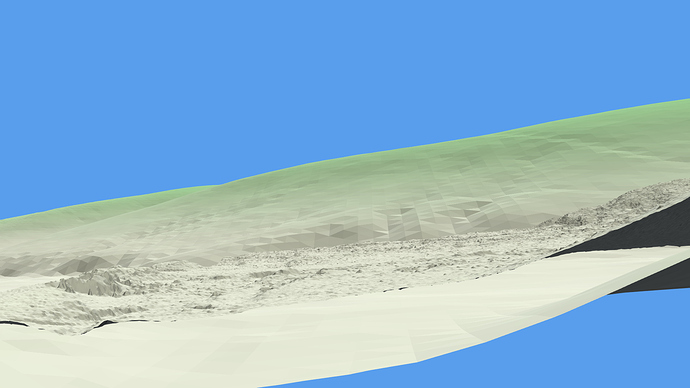 This is an extreme example, but several frames end up like this, and then it returns to "normal". And, no, I'm not below the terrain – here's just two frames later where the clipping is okay – note that the sphere at the top was also clipped in the above frame: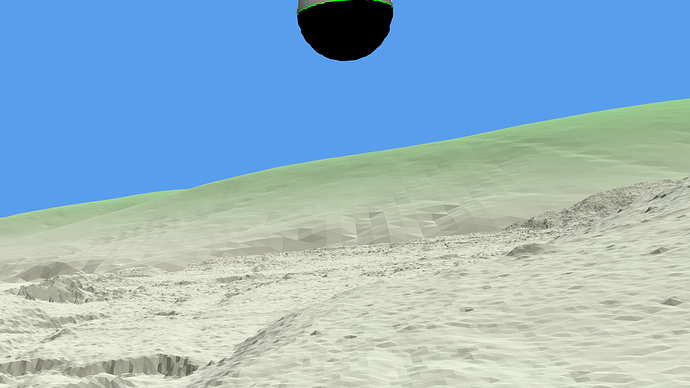 My fear is that there's nothing I can do about this, short of altering the VTK rendering code. But if there is a way to have the near/far clipping values take effect, I am ready to give it a try.
Thanks in advance,
Bill