Dear all,
I am working with Paraview to post-process some data coming from OpenFOAM runs.
I am comparing the results coming from different geometries in paraview, using the Resample With Dataset on some vtp files. It works fine unless the mapping is performed on very narrow surfaces (for example the two sides of a thin plate). In this case it appears that, on some points, the mapping is executed using the points on the other side of the surface.
I am having this problem with pv 5.7, while previous release like 5.2 worked fine. Could anyone help me with this? Below you will find a snapshot of the mapping performed.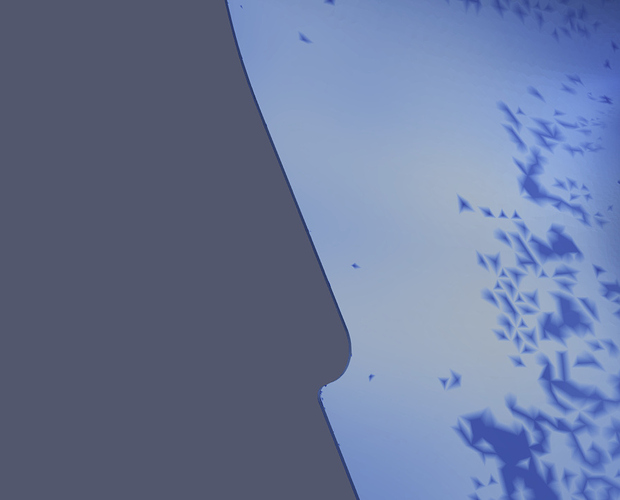 Thanks in advance.