Hi there,
I am using paraview to create animation video of two different views of my mesh. I want show all the times steps side by side in two different views at the same time in a single video output.
This snap shot below will give an idea of what I want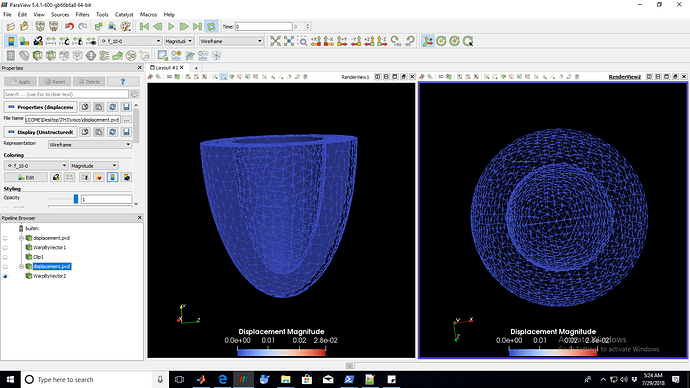 When I try to use Save animation. Paraview only allows me to select one window at a time. Can anyone very kindly suggest a possible way to save both views in one video ?
Regards,
Ovais