Hi all,
I'm usually using pvpython at some point in a study, when I need to capture many identical screenshots from many parametrized cases.
I recently started getting this kind of issues :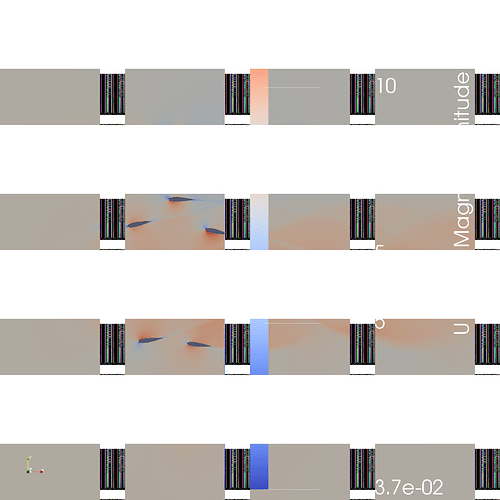 You can notice there are two problems:
The colobar is maximized, in the middle of the screenshot
There are these weird artifacts…
These issues are not happening when I'm doing it by hand, which is actually the way I generate the script, before modifying it to loop all the case folders.
I'm using paraview 5.4.0 packaged with OpenFOAM
Thank you for your help !