When creating a source/filter in Python, a segmentation fault occurs if you do not pass any keyword arguments like: r = XDMFReader() or c = Clip()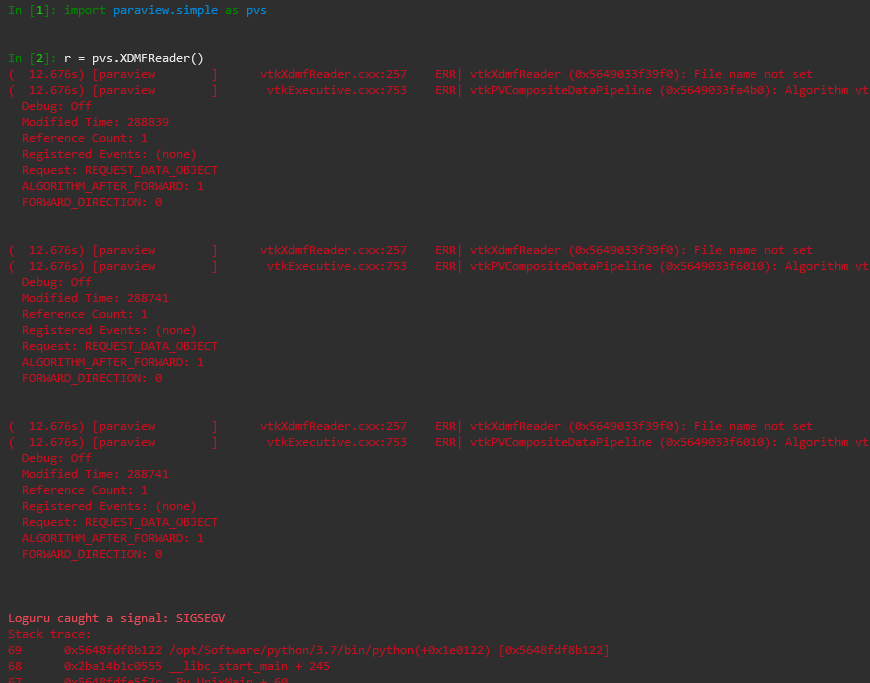 Sometimes I think in VTK-terms where you can initialize a class and then set properties afterwards (r = vtk.vtkXdmfReader(); r.SetFileName('fname') or whatever) and it's really frustrating to have it crash my current session.
I'm suggesting a check/catch be implemented in order to prevent this. I could potentially add this myself.
I believe the implementation would go into paraview.simple module similar to how an AttributeError is raised if you misspell a keyword, or a RuntimeError if you pass the argument without a keyword.
Am I on the right track? Any potential issues with this or additional insight?