Hi @Forrest_Li,
I am wondering how to make Paraview Glance use a range defined in a .vtkjs file?
This (18.9 KB) is the .vtkjs file.
Can I define the range in the outermost index.json like so? I tried this and it wasn't picked up by Paraview Glance.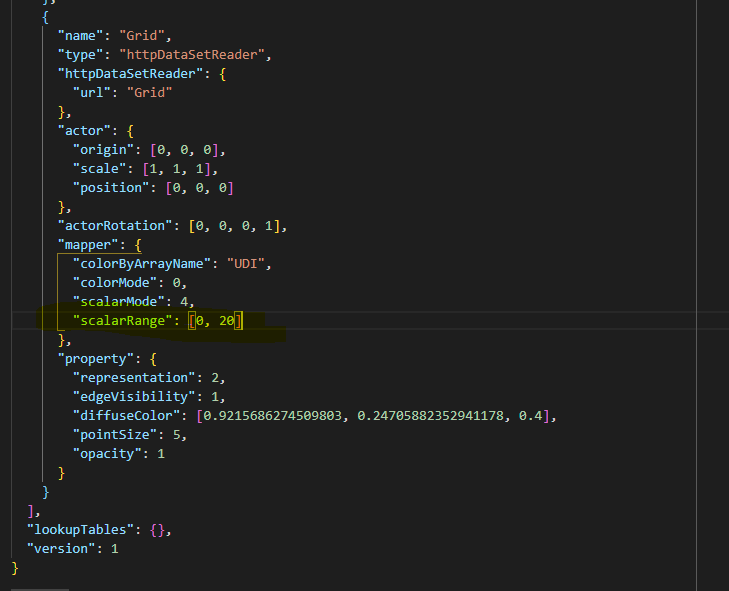 If not, where in a .vtkjs I should define this range?
Also, Can I add multiple mappers for multiple scalars that I have? I will not use colorByArrayName property in others.