When you get email notifications from Discourse for this forum, they currently include a header with the sender's icon and user name, then the content, then a section with a portion of the content to which the message is a reply, if applicable. A random example from my email client: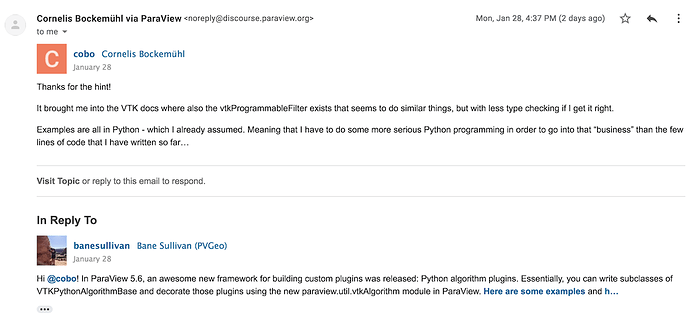 What do you think about cutting the header (the section prior to "Thanks for the hint!" in the message body) and the "In Reply To" section to make the messages more concise and more like the old ParaView email lists?
We did the same in discourse.vtk.org and so far no complaints. An example looks like this:

Thoughts?