Hello,
I am trying to slice along a polyline, however it says it only slices along the z-direction. I would like to slice it in the y-direction. Here is my state file and the needed .foam file.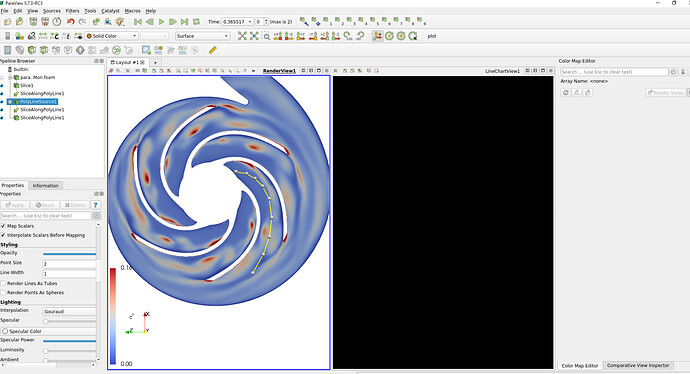 I would really like to plot along the polyline !
OR is there any way to change the mesh orientation that the polyline is in the XY plane?
Here are the necessary files:
1- polyline-passage-latest.pvsm (518.7 KB)
2- vtk file : https://1drv.ms/u/s!AogsRnDcMk-phK5IbvZK1XsaeX9jkQ?e=kiIdT6