Hi,
I have 3 .vtr files (see here), which I can open as a group in ParaView and play an animation through the files (each .vtr corresponds to a different timestep, ordered by the filename) without problems: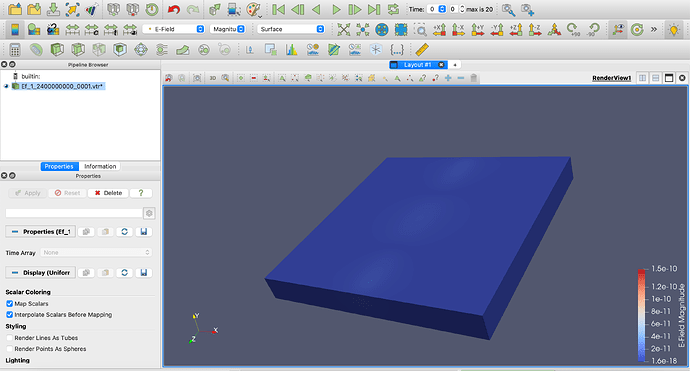 Is there a way to transform my data in a format so that I can apply something similar to ParaView's slice (or clip) filter in Kitware Glance?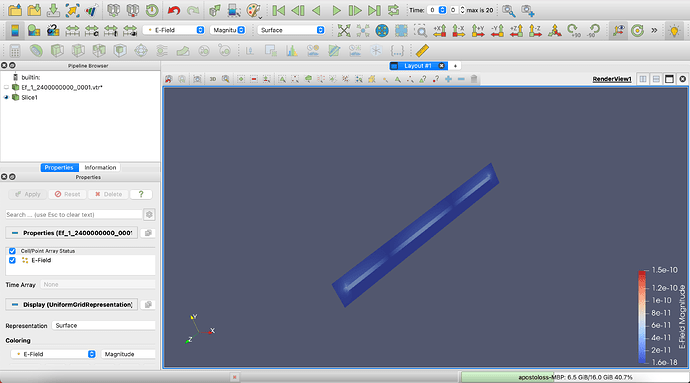 I don't mind too much about losing a bit of resolution as long as I can ultimately preserve the slicing and animation aspect.
Also, I only care about E-Field:Magnitude, which I suspect might not be a scalar, but I'm pretty much a ParaView beginner to try to solve that, so I'd appreciate if someone could test whether they could load it into Glance.
Many thanks for your time!