Just downloaded and installed Paraview 5.7 on two brand new Lenovo T590 notebooks, both with Interl UHD Graphics 620, but the one with Windows 10 (1903) and the other with Ubuntu 18.04.
On the Windows machine there seems to be a problem with the "Volume" representation: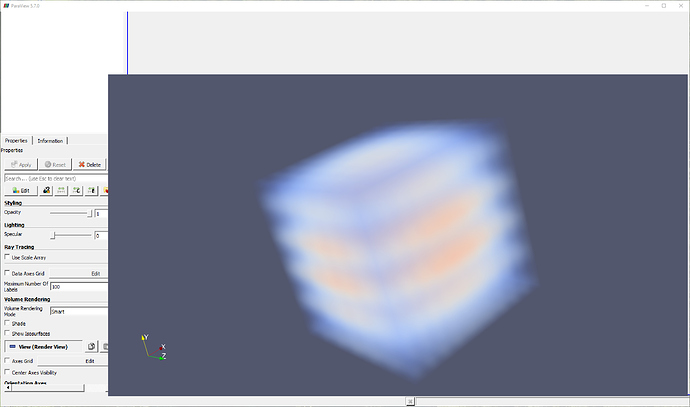 It looks like the OpenGL graphics render view is taking over the entire main window of the application, so any widgets and controls are not showing and working any more properly.
Steps to reproduce: Source -> Data Objects -> Wavelet -> Apply -> switch to "Volume" representation.
The same procedure on the exactly same hardware, but with Ubuntu 18.04 works "as advertised".
Any possible setting or whatever that can be applied to get this right again?