Hi there, I'm trying to produce some magnetic field lines, similar to the ones on this picture: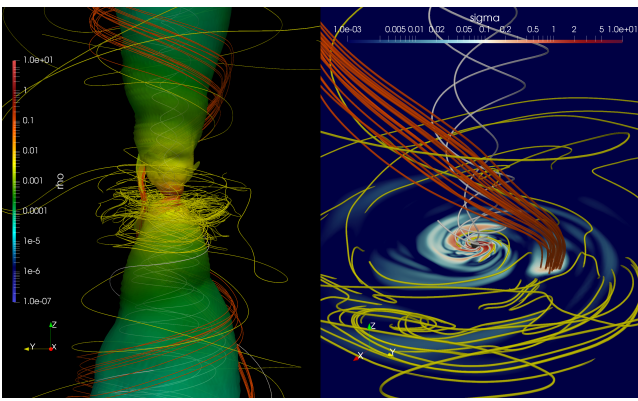 Obviously I cant really achieve such a wholesome picture:P but for starters I want to achieve the same lenght on magnetic lines, and I think I have the same kind of data (Basically the same simulation code: bhac).
Now, here is the list of Filters. (Ignore the Clip 1, its deactivated whatesoever). I show what I properties added to stream_tracer. But as you can see the lines are "cut" in short way.
I have seen somewhere that Adding Tetrahedralize filter fixes the problem, but If I add it, it crushes.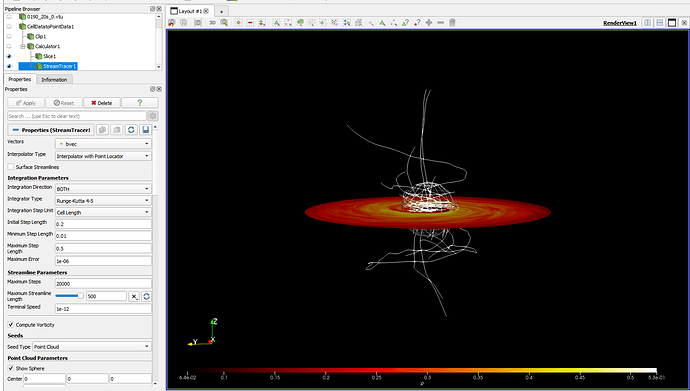 Even if I add it "manually" on python script, and run it on server. I still get some kind of bad results, although im not completely sure if the steamline is cut or going "downside" of the disk.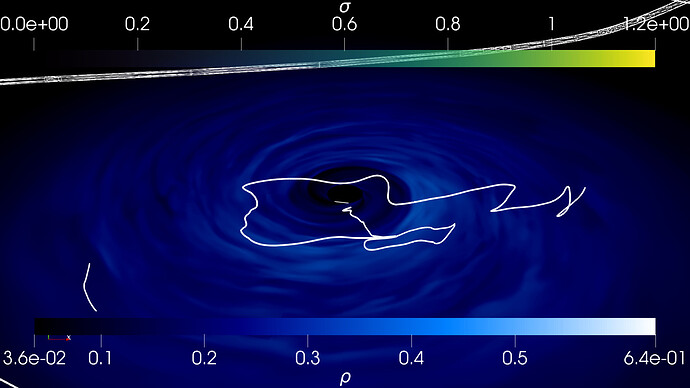 Maybe you have some kind of tip to achieve streamlines like the 1st picture?