I heavily rely on the filter "Stream Tracer With Custom Source" and have been using it for a while now. However there seems to be an annoying bug with the seeding. I use the "Mask Points" filter for the seeding. If there are multiple stream tracer with custom source in the pipeline on the same dataset but with different seedings, ParaView seems to be confused. For one stream tracer the streamlines starts to seed from the other (hidden) stream tracer.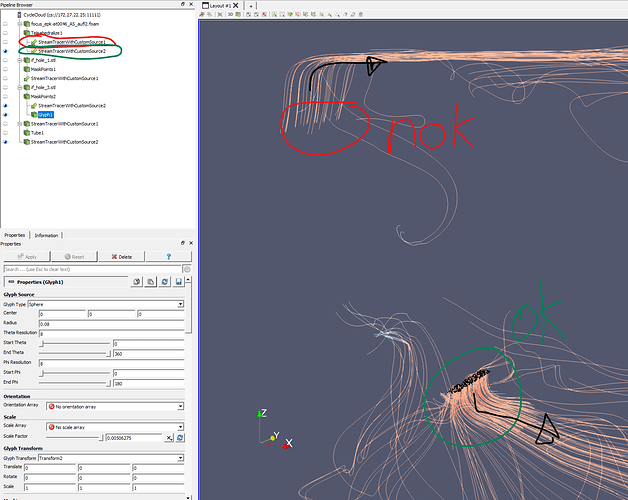 In the attached picture is an example. The stream tracer 2 uses the black dots as seeding. But there are some streamlines generated from the seeding of stream tracer 1. If I play with the settings (e.g. max. streamline length, vectors), the behavior changes and sometimes i manage to make it look right but then the streamlines are too short etc.
I'm using ParaView v5.7.0 in parallel (server/client, osmesa). I don't know if this behavior is the same with newer versions. I would have to upgrade the server. If somebody could confirm this is known and solved in later releases, i would upgrade.